The always dirty little feet.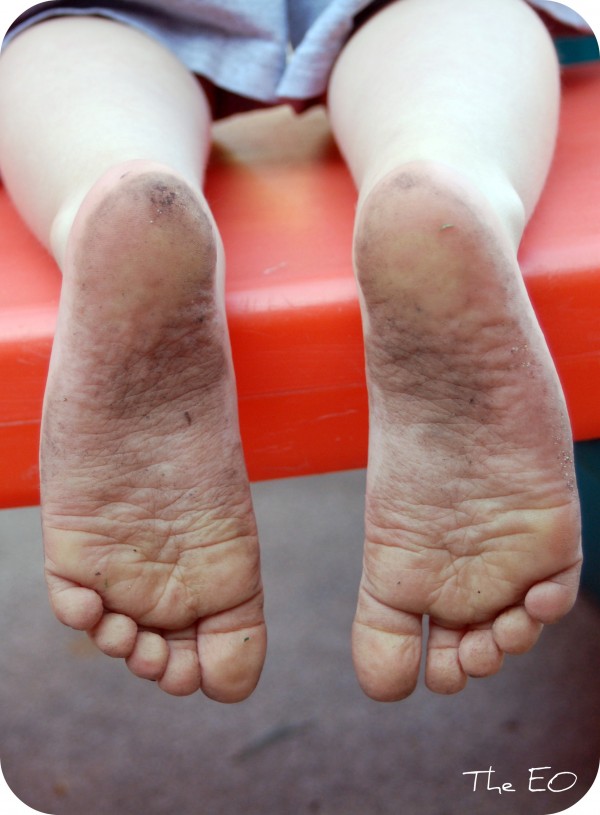 Eating outside…or not eating, if you're Asher. Which is the way it goes most of the time. Miles eats ravenously while Asher remains terribly distracted. Don't worry, he's still growing.
The climbing of the apple trees. (Apples coming soon.)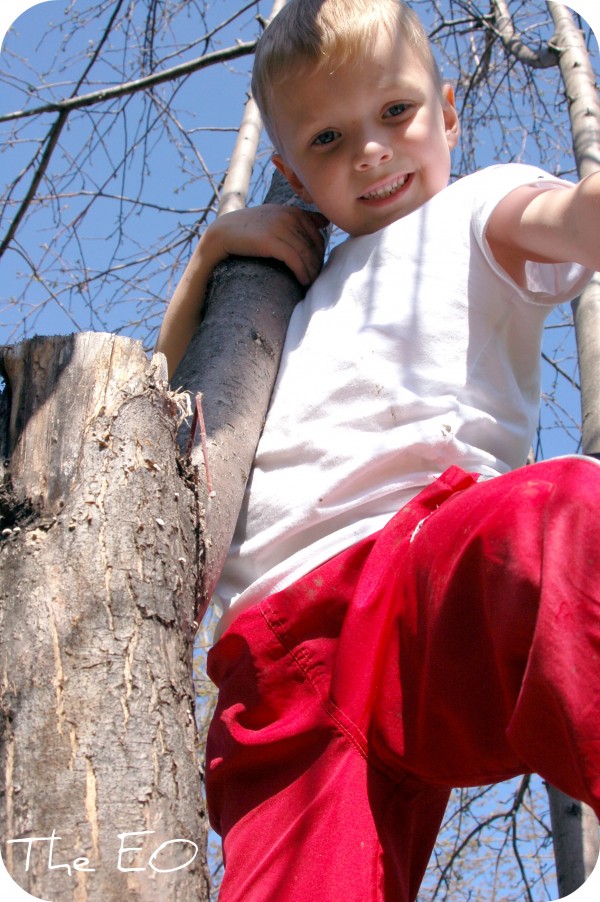 And um…yeah…happy small people.
Last night we were eating outside and I looked around and said to my three people, Pretty soon there will be another one of us out here.
Then she started hiccuping, shaking both of our bellies, as if to say I'm already here!
Spring is good.