How do you do this?
I am on week three of four of solo parenting.
I've hit that wall in which I can still kind of handle it but I can't handle the waffle getting stuck in the toaster.
Right now
the teething sleep deprivation
is so severe I'm not sure at all ever what I'm doing exactly.
Just getting him to school and then him to school and feeding and wiping and trying.
Then I want to throw the toaster and I follow that I'm losing it feeling with
guilt
of course
because look…
Just LOOK at what I have…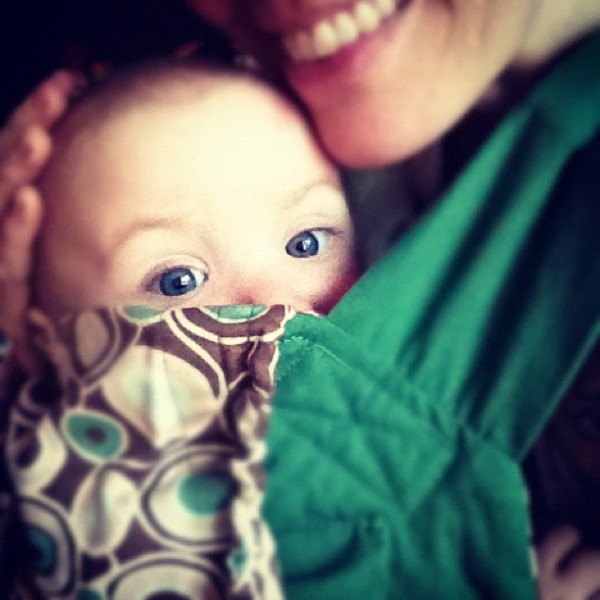 They are sooooo…
THEM, you know?
When I am solo, we all move down the totem pole, so to speak. No time for all of our needs or for the family utopia in my head to even come close to existing and I suppose this is good in the grander scheme of things
but it is still a constant tug at my heart.
I mean, the more the merrier and the more the less of me to go around
into all the many spaces in home and hearts.
Even when we grown ups are both here
it feels a little like being tied up
spinning 'round with rope wrapping
and tightening.
Just trying to get it all done, meet the needs inside too few hours that feel so long. I love them so much and I just can't keep up.
I cried hard into my bed last night, harder than in a very long time and I swore at God like He was punishing me by way of Awake. I am only one me, I told Him. I cannot do this!
and then I picked up the crying baby and found calm and peace in her settling again and I had no choice but surrender. Absolutely no choice. I have been awake 44 hours of the last 48 and there is no other choice.
Is this what you know, Single Mother? Is your wisdom born in letting go?  In the acceptance that you are only one you and what you do is good?  I am astounded (ASTOUNDED) by the way you keep going.
{Just to be totally clear: I'm in no way saying that my life situation is the same as a single parent. I just so often think of single parents when my husband travels. I think of single parents with awe and complete respect, whether they are parenting alone by choice or not.}