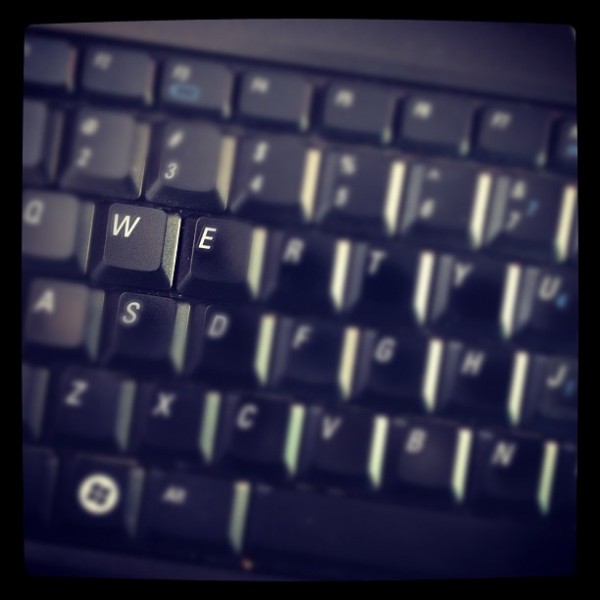 WE
{a blog might say}
I am a journal for you or for them
and always for both
pulled out from under the mattress
seen.
I am not taken seriously
until I slap faces with perspective and the resounding gong of the universal human experience,
pain-joy.
I am a chameleon or a snowflake
and always both.
I will make you drop your fork to grab a pen to note the story for later's keyboard.
I tell that story,
a pixel web vessel
for the heart or mind or skill
and for all of that and
more and
for the song to be heard.
Behind me is a story-teller
a person behind a screen
fingers tapping.
I am a mouth
and an ear,
I am the pretty things
or the ugly things
and always both.
opinions
words
stories
quotes
voices
platforms
speaking out
pissing off
saying it gently
like it is
loudly
like it isn't
anything
needing out
everyone
everywhere
anyone.
I wish I had a better name but here I am, The Blog.
Changing
perspectives and revealing
lies
and
spurning compassion
because of the truth or all or some of the truths.
I will make you feel big
and then make you feel small
and I can question your ego
until you stop
or find your place in the middle.
I can send your words out the door
and bring the world to your door
and you will find yourself in a coffee shop or bar
because of me,
waiting to meet someone for the first time
that you've known your whole life
and found through the clicking of mice.
I am your way to say it your own way,
visible.
I can show you how your children or your life grow
or both
or freeze you in time day after day
for when you forget
who you were,
like all the things on the Internet
I am a blip
demanding to be remembered.
I pen a love story
or rewrite a tragedy
or humor
inspire
connect.
I just tell.
I make you question
community reality
because it is here
and it is out there
without me,
don't forget.
I am a journal
not under your mattress
but all over
anyone's eyes
to resonate or
scoff,
they get to choose
so let it go.
I am a tool to everything and
nothing
and always both.
You know
if you see me as everything
you are adding nothing to your life.
I am a pen pal platform.
I am a tool
a stepping stone
to the creative whole
and a money-maker with
sponsors and ads
and most times I am not.
I am your whole story
or parts
and always both.
you don't know all of exactly who you are anyway
but I'll show you more.
I am not here to make you big
or small
but to help you find your middle.
I am a web canvas
internet connection
wi-fi
art
behind me,
THE BLOG,
is a person
messy and good and not like anyone else
but like so many coming through to stay
and
my person is
showing,
vulnerable,
and it all counts.
I woke in computers and work
my way across keyboards and wires or wireless invisibles,
but I was born in stone and paper and souls
for telling.
{There. A blog has answered the questions, What's a blog? What's a blogger? Why do you blog? I'm sure it all makes perfect sense now.}