That's right, friends! The FIRST 50 COMMENTERS receive a coupon code for making your very own beautiful BLURB BOOK! Just leave a comment! Please include your email address so I can get the code to you! 
If you're here and the 50 comments have already been surpassed, don't despair because Blurb is giving you 25% off your order TODAY only! All you have to do is head on over to Blurb and make your book! 
Perhaps you'd like to feature your favorite Instagrams or blog posts or facebook photos…or, you can make a calendar or a notebook or even a magazine. There are so many great ways to feature your favorites.
:::::
On Friday I shared that I created a book of my favorite Just Write posts from the past year. The ebook is available for iOS devices (you know, Apple products), but it's also going to be available as a hardcover book very soon! (Grandma, I'll be sure to order them in time to get you what you need before Christmas!)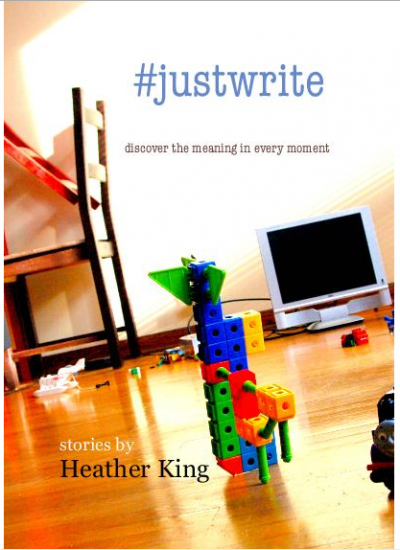 If you're a blogger, I highly recommend pulling together some of your favorite posts, the stories that mean the most to you, to make a beautiful and affordable Blurb book.

And if you're not a blogger, there are so many options, there's something for everyone, especially the avid Instagram user, like me:

(I made a Blurb book with my favorite Instagram photos from the past year as well. I'm so excited to have a way to bring the artful photos of Instagram from my phone to the page. I plan to do this once a year to create my own little Instagram library.)
There are more ideas, like baby books, wedding albums and cookbooks, notebooks and calendars…
Thank you for visiting me this cyber Monday, friends.
Now head on over to Blurb for 25% off your book!
(Disclaimer: I was given Blurb product in exchange for sharing all of this with you. But of course, the words and the excitement are all mine.)
(Photos from Blurb.com)
P.S. Friends, I'm so excited to be offering the Just Write hardcover book, and so grateful that so many of you said that you're going to purchase it. When you say you want it for yourself and to give for gifts, I can't even really believe it. Thank you! I'll be sure to make them available as soon as possible. And if you know for sure you'd like to order one and you'd like to pre-order, please email me at heatheroftheeo at gmail dot com. The book is just over twenty pages long and includes photos and 14 Just Write posts.
The Just Write book will be $17, but if you send me an email with today's date (CYBER MONDAY-Nov. 26th) I'll mark you down for a $12 copy! (Limit 3 at this price.) (Please include your mailing address in your email so I have that on file for when the books arrive!)