Recently I learned that ebay is partnering with March of Dimes by donating $1 for ever ebay Collection that is created with the Title and hashtag #ImBornTo
Since I'm already curating Collections on ebay, of course it made sense to help! So, 2 of the new Collections I created as a part of Curate for a Cause are #ImBornTo MOTHER and #ImBornTo READ. If you know me at all, you're not shocked. Mothering and reading; I'm born, yo.
Here are some glimpses of the new Collections I curated…
more from the #ImBornTo Read Collection….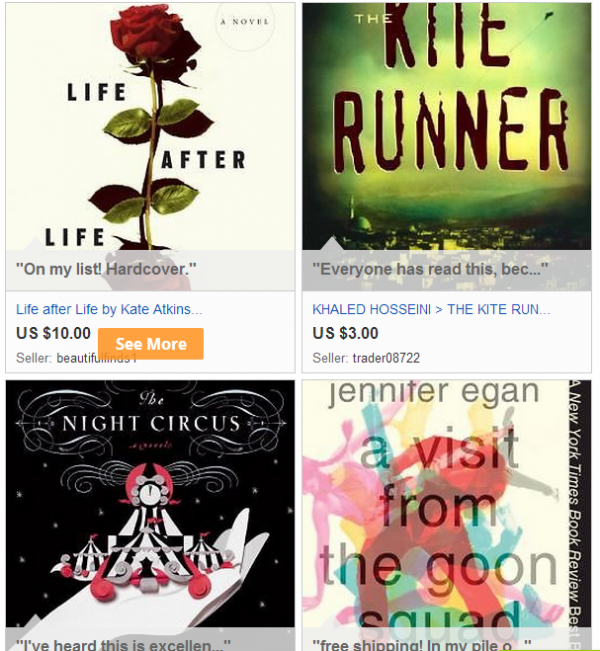 Then I decided that because the March of Dimes does such great work for babies and because I love babies and have experienced three of my very own, I'd share the must-have items that a mama needs for her infant. I give you #ImBornTo Mother:
Now you might be saying, but I don't know how to make a Collection, Heather! 
That's okay, friends. It's truly easy. If you have an ebay account, when you're looking at an item (having clicked on it) you will see "add to a collection" under the price. Click on that and ta-da! you give your Collection a name, for instance, #ImBornTo JANGLE — then you surf ebay and click "add to collection" on the jewelry you love.
(If you don't have an ebay account, that's fast and easy too!)
Another example: If you're my sister, you would name a Collection #ImBornTo ORANGE (she loves everything orange) and then you'd surf ebay for all the fun orange things and add them to your Collection.
OR, if you love great deals on shoes or bags, you'd be all #ImBornTo HEEL or #ImBornTo CARRY…oh wait, maybe not carry…well, you get the idea!
If you do create a collection, or even many collections, you'll be helping Curate For A Cause! THEN, come back here and share a link to your Collections in the comments, okay? 
OH and you could totally win $5000 simply by curating a Collection with the #Imbornto hashtag. FTW!! (sweepstakes runs through 3/31)
Online shopping is fun, ebay curating is fun, and the March of Dimes is such a worthy cause.
Thanks, friends!