In asking the good friends on Facebook for recommendations for good crime series like The Fall & Broadchurch, especially from BBC (British crime series), I was given SO many fantastic responses that I had to put them here, as a service to the world.
You're welcome.
I give you, the best crime TV on Netflix and Amazon (with mentions of Hulu and other stuff I don't have) with some info like how many seasons there are, when the next seasons are coming, etc… (The Facebook friends gave me around 50 total recommendations, so I'll be posting more soonly.) (These first ten are ones I have watched or partially watched.)
Season One released November 3, 2017        6 episodes         Netflix
(The jury is still out on whether or not there will be more seasons)
Sidenote: I'm currently watching this and loving it.



4 Seasons on Netflix 
(The jury is out on whether or not there will be a 5th season on Netflix, 
but season 5 is expected to hit BBC1 in 2018)
Sidenote: I started watching this and was doing too much multi-tasking to
pay good enough attention. I must return to it because it was 
highly recommended by many people I like listening to.
Season 2 arrived on Sundance TV in September of 2017.
Season 1 was streamable on Netflix, but not anymore. (sad face)
It seems to me Season 1 is available to stream on Amazon for $19.99
Season 2 is available to stream on HULU now.
Sidenote: Watched and loved. I had no idea there would be more
so I look forward to watching Season 2. Note to self: Is it time for Hulu?
Season 1 was debuted on Netflix in August 2014.
Season 2 came to Netflix March 2016. 
You can still stream Happy Valley on Netflix and Amazon
Sidenote: I love the main character and have watched most of this show. 
Somehow I forgot I was watching it. I need to finish it. (Why can't we all just watch 
shows all day every day?) (Oh yeah, we'd be lazy and terribly unhealthy and all that.) 


Released on Netflix July 21st, 2017 
(Still streaming, obvs.)
The Internet says the release of Season 2 is "probably sometime in 2018"
(We need an exact date for this one, amIright?)
Sidenote: A show that makes you love the bad guys for their complicated selves. Also. 
Jason Bateman. A truly gifted director and actor.
4 Seasons 
Can be purchased on Amazon
(not free with Prime membership)
Still also streamable on Netflix
NO SEASON FIVE expected.
Sidenote: This was recommended so many times in my FB ask, I have no idea
why I stopped part-way through Season 2.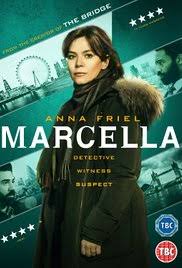 Season 1 hit Netflix in 2016 with 8 episodes
Season 2 was slated to hit Netflix in 2017
(time is winding down for that goal, so keep checking)
Sidenote: This was only recommended once or twice in the comments of my FB question, 
but I truly enjoyed this show and will watch the next season.
Seasons 1 & 2 are still available on Netflix.
Season 3 is expected December of 2017 or January 2018.
It is suspected that this will be the final season.
Sidenote: One of my favorites. I LOVED the main characters.
Can't wait for the next season!
3 Seasons on Netflix, currently.
Season 4 is predicted to release on Netflix 
November or December of 2017.
(so like now, hurry up, now, thank you)
Sidenote: TOMMMMMMYYYYYY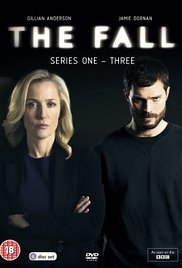 3 Seasons streaming on Netflix. No Season 4 coming.
 Sidenote: DEFINITELY dark. Not for those who have experienced
 violent trauma, sexual or otherwise. What I appreciate is the complex characters.
Stay tuned for Part 2…