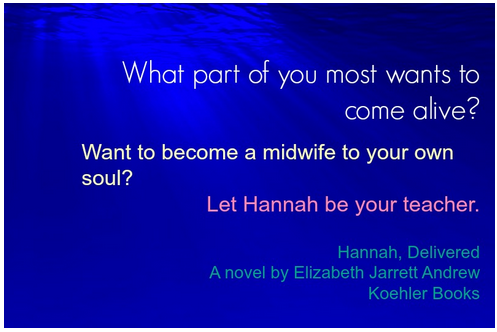 I've been binge reading again, and I love sharing books with you. Today I want to tell you about another book written by a Midwestern (MINNESOOOHTAN) woman, Elizabeth Jarrett Andrew.
You guys, read this book.
Hannah, Delivered is about midwifery, natural childbirth and allowing your soul its own rebirth again and again, through pain. It's about trusting the process, surrender and truth. I could howl like a mama in labor over the way I enjoyed…devoured…this book.
I'm fascinated by the things of childbirth, the ways our bodies know, the ways our medical system is broken, the ways women belong to themselves and each other. There is so much to learn and that knowledge is often born (pun intended) of story. Hannah's story is a journey through the powerful mystery of births, and the path of a woman seeking answers and redemption. Two things that so often cannot come to life, take a breath of truth and be healed without painful discoveries.
Elizabeth Jarrett Andrews is a gifted writer, a free-writer who doesn't take her beautiful descriptions of place or characters so far that you get bogged down, but leaves you feeling a deep connection to both.
I have a couple of midwife friends, and after reading Hannah, Delivered, I feel even more certain of my admiration and connection to those two women. There are some people who are simply born to catch babies. Hannah, the main character of this book, and my friends, are some of those people. Midwives assist women in what we too often forget: We are so powerful, and we really can do anything.
Don't miss this book, friends. It's gorgeous.
You can learn more on Elizabeth Jarrett Andrew's website and on Facebook.