About Heather
contact me at heatheroftheeo (at) gmail (dot) com
Heather is a community builder, online and off. She is a freelance writer, editor, speaker, and co-owns The Cre8tive Escape (lovingly referred to as The Building) in the beautiful, small, arts-focused destination spot called New London, Minnesota.
Heather's essays, articles and story have been seen in Story Bleed Magazine, Mamalode, several times on Five Star Friday, BlogHer, In Touch Magazine – print version, Owning Pink, Mamapedia, Scary Mommy, What to Expect, Everything Mom, and many more.
Heather's blogging and truth-telling story has also been featured in Redbook Magazine and on Twin Cities Fox 9 News, as well as on NBC Nightly News With Diane Sawyer.
Speaking all over the country to a variety of audiences, Heather continues to use her voice with authenticity, encouraging the gifts of writing in fellow creatives, and inspiring people to live honestly, and reach their goals. Heather has spoken at BlogHer conferences, Women Get Social, The Minnesota Blogger's Conference, Type A Parent Conference, as well as for many local gatherings and keynotes. Sometimes she speaks about alcohol abuse and motherhood, as a woman in recovery for 5.5 years, and sometimes she speaks on using social media for good and/or for business, blogging, and free-writing.
Heather has directed two Listen To Your Mother shows, one in Minneapolis, MN and one in Austin, TX.
Heather is forever grateful for the support and connection she has found in this writing space.
As the mother of three, Heather's heart is full of that unedited kind of messy beautiful love. Her boys are Miles and Asher, and her daughter is Elsie Jane.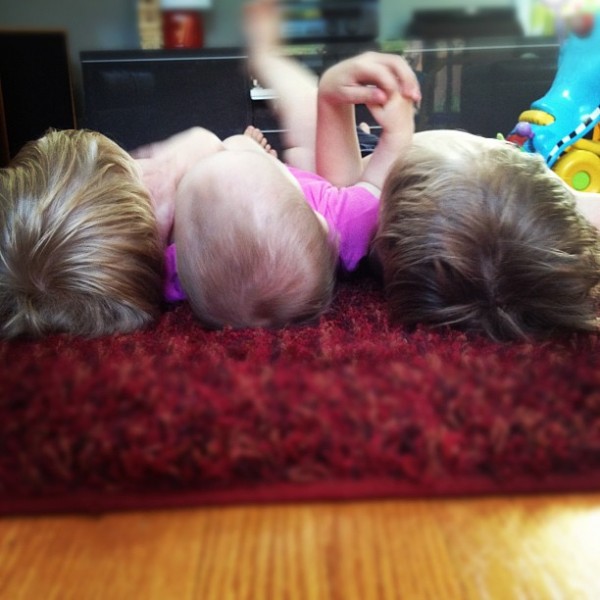 This blog and Heather's life revolve around several themes: non-religious faith, motherhood, addiction, her family's journey with Asher's hydrocephalus, and finding a way to a fully alive existence. Blogging reminded Heather that she loves to write; it opened many doors to a more creative career and it moved her to write about all of life – the good, the bad, and all that is the extraordinary in-between.